---
W N E W R A D I O N E W S
P I C T U R E G A L L E R Y

All photographs by Martin Hardee, Fall, 1978.
Click images to enlarge.
The WNEW newsroom is physically one of the largest in the city.
A view of the WNEW newsroom, from the production room above.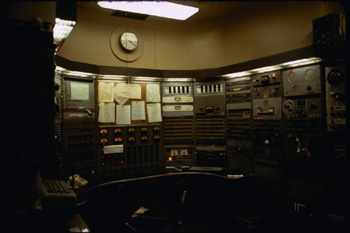 WNEW central engineering.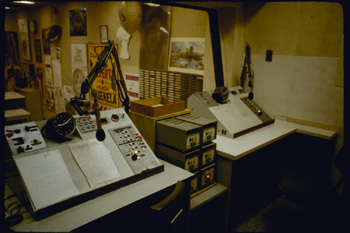 The WNEW newsbooth, situated down the hall from the newsroom proper,
can accommodate two announcers. From a button bank on a control board,
newscasters punch up their own carts, in contrast to many other stations
where a union engineer must control tape play.
The WNEW news production room, with tried and true vintage equipment.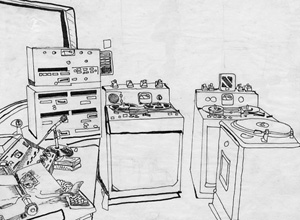 Line art version of the WNEW news production room.
- 30 -
Next: WNEW News Format
---


About this report
This research documentary is Copyright 1979, 2002 Martin Hardee - All Rights Reserved. (read more...) Material may be quoted or excerpted for non-profit research purposes without additional special permission. For additional information email martin @ hardee.net.