---
W Q X R S C R I P T S

Excerpted from a radio news documentary by Martin Hardee, Fall, 1978.
Click images to enlarge.


WQXR news open.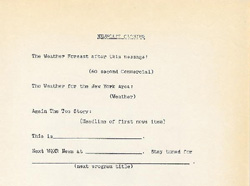 WQXR news close.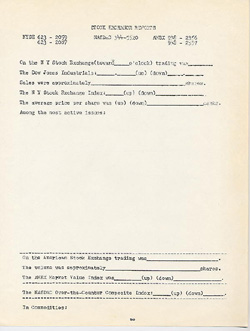 WQXR stock script.
An example of New York Times copy. WQXR is the only station in the country
allowed to subscribe to the New York Times wire. Using it requires
susbstantial rewriting for radio, as is plainly visible.
Back to: WQXR Main Page
---


About this report
This research documentary is Copyright 1979, 2002 Martin Hardee - All Rights Reserved. (read more...) Material may be quoted or excerpted for non-profit research purposes without additional special permission. For additional information email martin @ hardee.net.